Hello Friends,
It's me, Haylie! Let me walk you through activating your Membership on my new website. It can be done with 4 easy steps!
1. Click "Log In" at the top of the homepage of my website, www.hayliepomroy.com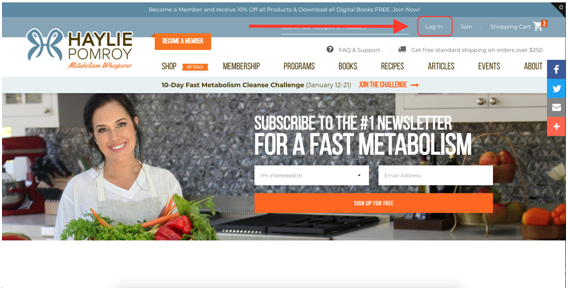 2. This will take you to the login menu where you will click on "Click Here"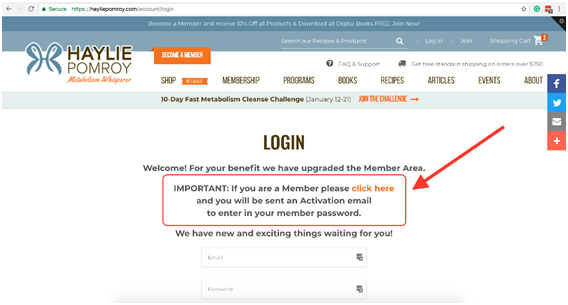 3. Now enter the data and click "SUBMIT" to verify your account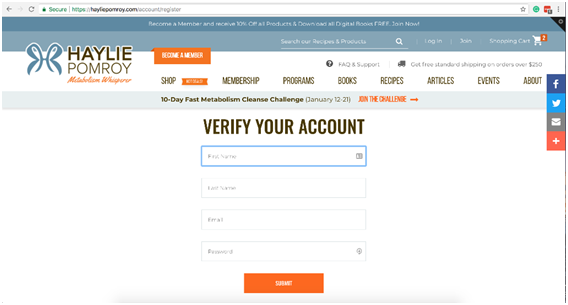 4. You will receive an email, and on that email, click the "ACTIVATE YOUR ACCOUNT" button and you are in. I Can't wait to see you there!